French Government And Hip Hop
by Dana Failla and Lauren Ewing
-French Government by Dana Failla

Republic government is made up of an Executive-chief of state, prime minister, legislative-bicameral Parliament, 319-member Senate, Judicial-Court of Cassation. (1) France is made up of multiple political parties: Union for a Popular Movement, Socialist Party, New Center, Communist Party(extreme right), National Front, Greens,(various minor parties). (1). You can vote at 18 in France. Toubon Law is the French government mandating to us of French language in office publication, in advertisements, in all workplaces, commercial contract, in some other communication context, in all government-finances school or some other context.
-The beginning of French Hip Hop by Dana Failla

Many French rappers are products of the rent-controlled housing and draw upon their upbringing in this environment as a source of inspiration for their lyrics and music, they struggled to get where they are now. Much of the resistance to social and economic imbalances in French hip-hop relate to this historically unequal situation, the poor felt like they could speak there minds more freely in hope to each everyones eye. Beyond a simple glance at songs and music, a full understanding of French rap requires a consideration of the political and social status, helps the listener see what is really going on the country and how it is affecting their people. French hip hop is highly influential from American hip hop, the "gangster" image appealing to the young adults in France.
-Savoir Faire: France's Political Rappers

Most rappers writes about not only politics and social situations but life, death, religion, post-colonialism, opposition to the social order, humor and puns, as well as racial and cultural identity From poor, racially-divided neighborhood and grew up in rough school courtyard of the ghetto to rich and fame of a performer, their roots is where they got there material and drive to become better.
-MC Solaar

-Bouge De Là, was a French hit in 1990 and hit platinum, as well as his first album. MC Solaar has received acclaim for his complex political knowledge: "I've seen the concubine of the hemoglobin, spraying volleys of normal bullets, and claiming casualties, in the ranks of Adam's descendants (…),they move along like pawns to defend bombs."-La concubine de l'hemoglobine (2)
-Diam
- She kicked off her career at 15, she is well known for her political activism and outspoken nature, she openly declares her dislike for "politicians as far-right nationalist Jean-Marie Le Pen and France's current moderate President, Nicholas Sarkozy." Also she writes and sings songs about social problems and feminism (2) Juste Être Une Femme (Just to be a Woman). This song talks about how women are on the same level as men. They deserve more respect since they are beautiful creatures. 

http://www.youtube.com/watch?v=Fdl7zC_qxrI- Rose Du Bitume by Diam.
-Music reaction to Government by Dana Failla

No government restriction as long as they follow the Toubon Law rules and regulation. If they do not follow the rules the consequences can range from fines to getting arrested, but in all cases their songs are not to be played on public radio or on CD. The music helps the people of France see where the Government need to change, such as cleaning up areas, the children of France, etc, it also helps keep the government on their toes since they know if they do not make right choice, they will be called out by the music.


---
Cited:
1. "France." U.S. Department of State. Web. 21 Mar. 2011. <http://www.state.gov/r/pa/ei/bgn/3842.htm>.


2."Savoir Faire: France's Political Rappers." Nightclubs, Nightlife and New Years Eve Tickets - Clubplanet.com. Web. 21 Mar. 2011. <http://www.clubplanet.com/Articles/2289/Savoir-Faire-Frances-Political-Rappers>.
---
Controversies within the French Hip Hop Music Scene by Lauren Ewing
-French rapper controversy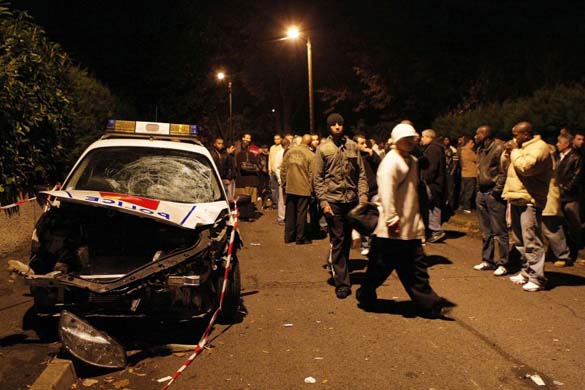 - Rap is the one genre that always seems to push buttons. For years rappers have tried to get their point across by rapping about the hardships of growing up in the lower class of society. They vent about their frustrations with the environment around them and the actions that they take to gain respect, hoping to have their voice heard and make a change. Unfortunately even with their songs exploding on radios and streets, the government hasn't done anything about their complaints. Instead, rappers are getting blamed for violent acts because of their own lyrical content, deeming it as impressionable malicious music.
- In 2005, around two hundred members of the French parliament put blame on numerous rappers for promoting "violence and racism in the suburban riots." This is an ignorant accusation, lyrics do not necessary create violence, some parties agree.
- According to the NPR website, "Matteo Ferran, part owner of the record label Street Skillz, says suggesting rap is to blame for the riot is a case of shooting the messenger." His thoughts on the subject simply explain that the music is not the one lighting items on fire and breaking into houses. The music is for entertainment purposes and the listener has the freedom to react as they please. This type of ranting music has been playing for years and rappers say it is very unlikely that it sparked the light for the riots. Unemployment issues were the main cause of the actually rioting.
- Rapping is all about getting 'street cred', proving your talent and representing your home town. This music is not always malicious sounding, it helps artists find themselves and there are even schools helping these rappers make something of themselves. One artist by the named Prodige Namor has been a huge influence on helping solidify the music scene for minors. He has taught well over five hundred students. According to the NPR site, "Prodige Namor has been running French rap workshops since 1998. He says rap is all about identity."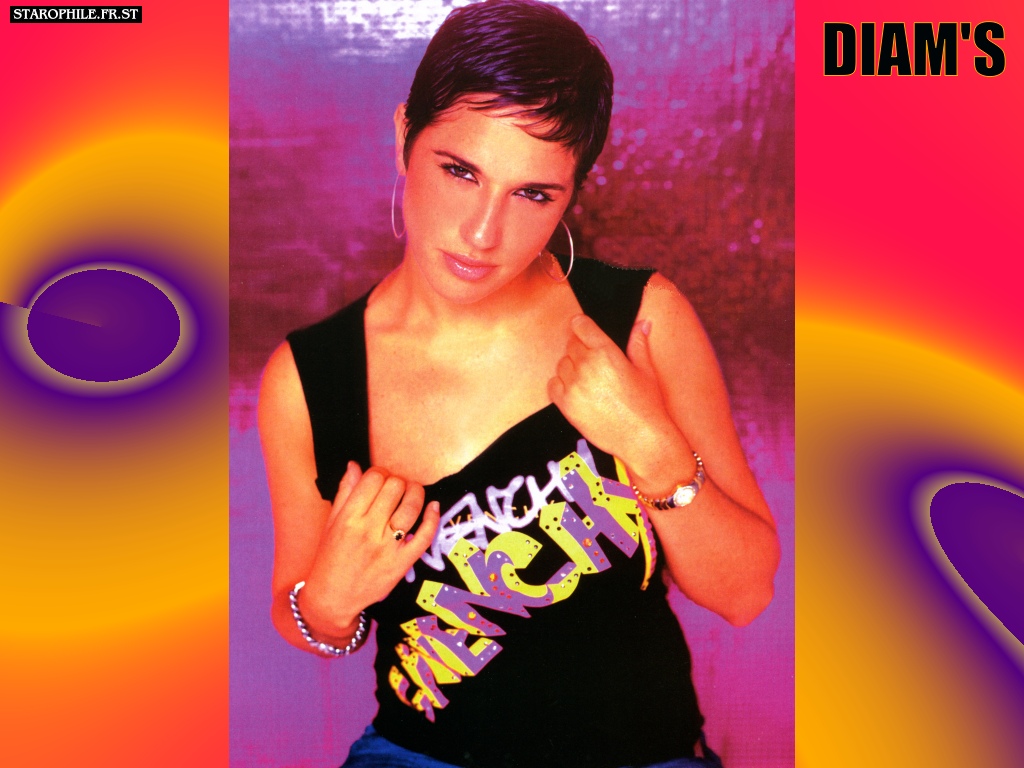 - Not only do issues arise with gangs and rioting in France, but also religion has become a new topic for disapproval. One specific rap artist that has been confronting those issues of violence and racism is female rapper Diam. Diam is from Cyprus but later on moved to Essonne, near Paris. She has the title of MTV's Europe Music Award's Best French Act in 2006. Recent controversy with her hasn't focused on her lyrics, but on her choice to convert to the Islamic religion. She converted to the religion in 2009. She explains to the press ""Medicine was not able to heal my soul, so I turned toward religion." This "turn toward religion" caused her a loss of fans and created a wave of shock in her country. Considering that the country of France has its own issues with the country of Islam, this decision took a turn for the worse. French feminists have felt disgusted by her rebellion.
---
—- VIDEO : Diam Music Video "Jeune Demoiselle"
Diam Music Video
---
Main Page- Government and Music
nkokwane Click this link to go back to the main page
---
Cited:
1."French Rap Musicians Blamed for Violence : NPR." NPR : National Public Radio : News & Analysis, World, US, Music & Arts : NPR. Web. 19 Apr. 2011. <http://www.npr.org/templates/story/story.php?storyId=5052650>.
2.Jezebel: Celebrity, Sex, Fashion for Women. Without Airbrushing. Web. 19 Apr. 2011. <http://jezebel.com/>.
page revision: 31, last edited:
25 Apr 2011 02:47